BUILD A PERSONAL CONNECTION WITH
YOUR CUSTOMERS
You can connect with your customers in the way they want to be connected by using their preferred communication channel.
Boost your customer engagements by texting.
The features in our CRM let small businesses send text messages or emails to your customers. Our software lets you engage with them on their preferred channels and make sure they know about all the great deals your Company has to offer!
Reach out to your customers no matter where they are.
Reach out to your customers no matter where they are using SMS marketing. You can target specific people or regions by sending a message that's specifically tailored for them!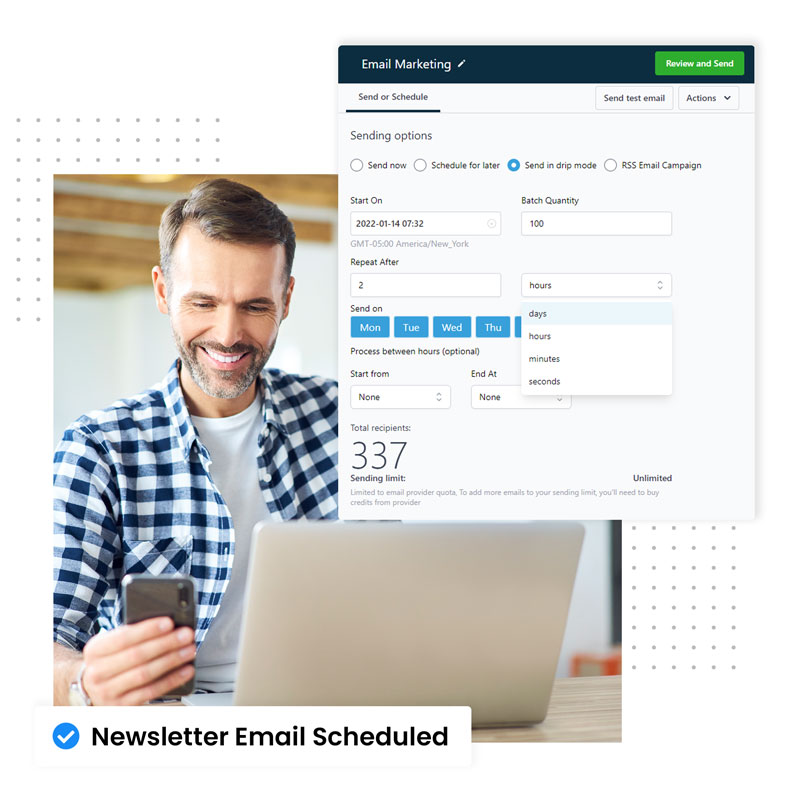 Automate your email marketing and send the perfect message in a few clicks.
Small businesses cannot afford to waste time and money sending emails that nobody reads. Use the features in our CRM to send automated emails and texts. Our company software is perfect for local and small business who want to automate the marketing process or companies who wish to promote their product or services.
Increase your revenue by sending out targeted emails and SMS messages.
Think of the power you could have with targeted emails and SMS messages. The features in our CRM allows small businesses to send out personalized and relevant information to get people on board for a better customer experience and increase your Company's revenue!
We bring everything you need to solve your digital marketing problems in one place.
Trusted CRM & Software Company in Fayetteville, NC by industry leaders and incredible small business owners.
A software seamlessly integrated with more than 1,000 powerful and daily used apps
Check out our most sought after services!
Marketing
Sales
Analytics
Operations
Schedule your 20-min demo call to walk you through the entire system.