Are you willing to lose sales and your target audience because your business is not accessible? That is the immediate consequence that you surely would want to avoid.
Asifa, a Media Shield Account Success Manager says that a business can't afford to overlook potential customers because of its inaccessibility to current and potential customers online or even at the brick-and-mortar location. During our last Build Your Influence workshop with the Greater Fayetteville Chamber at the Fayetteville Technical Community College, Tim asked business owners if they are at the top of the search engine results when clients search for their industry services locally. Most of them needed to do a quick search to find out; showing that this crucial part of accessibility was ignored. We are going to provide you with three tips that you can implement today and improve your business's online accessibility.
SEO (Search Engine Optimization), also known as organic or natural positioning, is a set of techniques whose objective is to optimize the visibility of your website in search engines, with Google being the most relevant in our nation. These actions can be carried out within the website itself by optimizing internal code or content (SEO On-Page), or outside the website by building inbound links and social signals (SEO Off-Page). The most common search engines are Google, Bing, Yahoo, and DuckDuckGo.
Customer Service or Customer Support Services: One of the principles that businesses must put into practice to be successful is accessibility to their customer service or customer support services. Your customers value the existence of channels that make communication with your business fluid and simple. You probably love having timely responses to your requests and questions, we all do, and so do your customers. In customer service, accessibility entails projecting an impression of closeness with your customers and demonstrating that your business's staff is willing to help them at all times. Therefore, the principle of accessibility refers to the availability, presence, and the good attitude of your staff, as well as the existence of information and support channels for customer service. Prospects and customers should perceive a sense of security and trust in your business which facilitates interaction and connection before, during, and after the sales process.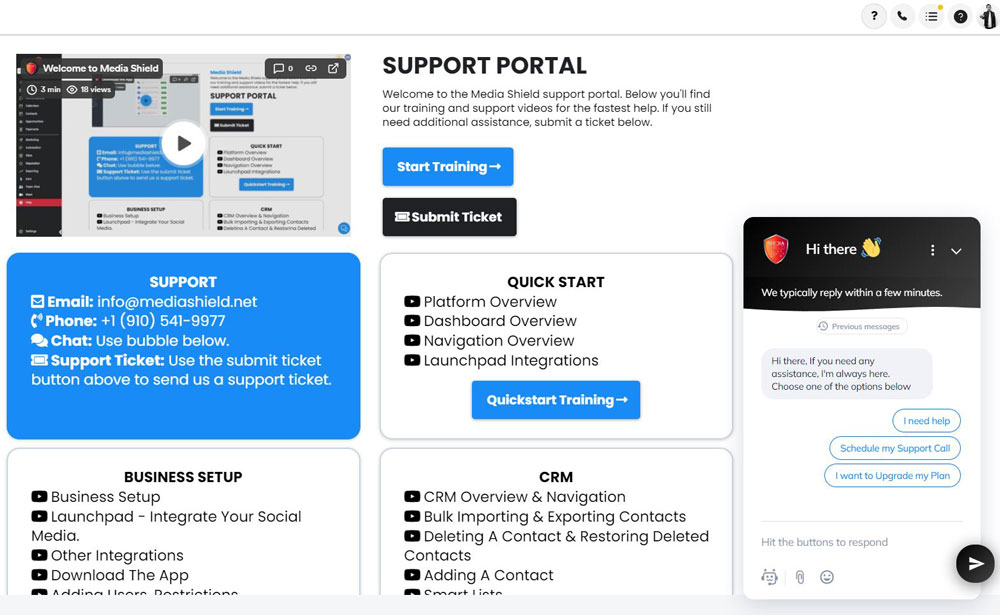 Make use of your social networks. Your customers are constantly using the Internet, therefore, within your accessibility strategies you must also communicate with them through this channel, we assure you that it is a sea of ​​opportunities within your reach. Social network platforms will help you not only to be accessible to your customers but also to have a better understanding of who your customers are, and what their tastes, needs, and desires are. Do not forget that there are certain recommendations for good social media management, regardless of the size and scope of your business. The important thing is to be accessible and stand out while doing it!
Before we end these tips, we wanted to add a bonus tip. That is, we cannot ignore online listings. Throughout the years we have learned that accurate online listings create the opportunity for transparency with your customers in the form of information or reviews. The availability of these accurate listings will help increase your business's visibility and make you more accessible to your customers, as well as build trust with them. The most common listing platforms are Google, Yelp, Bing, FourSquare, etc.
Well, glad we were able to provide you with some tips for improving your business's online accessibility. If you have any questions, suggestions or pro-tips leave us a comment below or email us.