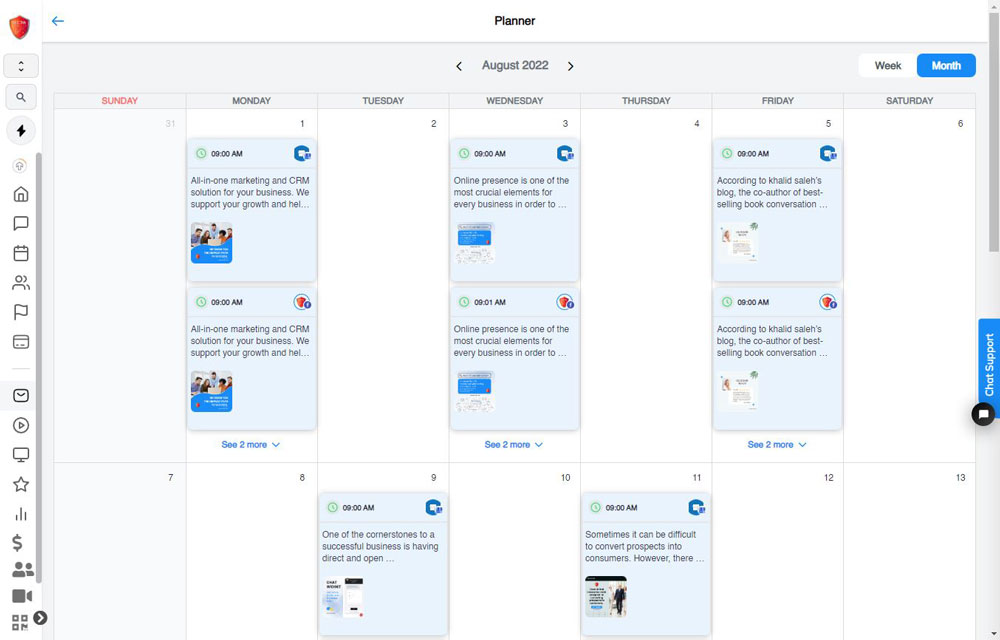 If you have already started with your social media strategy, you know that it is not always the easiest task and that there are many factors that you must take into account; it's a full-time job. Fortunately, Media Shield offers you the best tool to manage your social networks focusing on making your job easier and providing valuable information so that all your efforts have great results.
Whether you work in the marketing department of a restaurant, are a freelancer, or have started your own business, Media Shield offers you the best tool to manage your social networks by allowing you to:
Create a draft digital post.
Program and publish in social networks.
Manage social networks: identify, analyze and grow your audience.
Manage social networks with influencers.
Use the tools for everyday tasks.
Creating effective ads for social networks is very easy if you have the right tools to do it. Media Shield offers you the most complete digital marketing and sales platform! We are a perfect option to ensure that your social media ad campaigns are really fulfilling the objective you need: Attract qualified leads to your landing pages at the lowest possible cost. With this tool to manage social networks, you can turn a complex task into a very simple one.
Remember that it is important that all marketing and sales actions are in tune. For that, the best solution is to use all-in-one digital marketing platforms, where you can manage everything from one place.
Request a Media Shield demo call and get on our 14-day trial and grow your business.