How Healing Mental Health Achieved Unprecedented Operational Efficiency and Patient Satisfaction with Media Shield.
John Mrachina
CEO
Healing Mental Health
About Healing Mental Health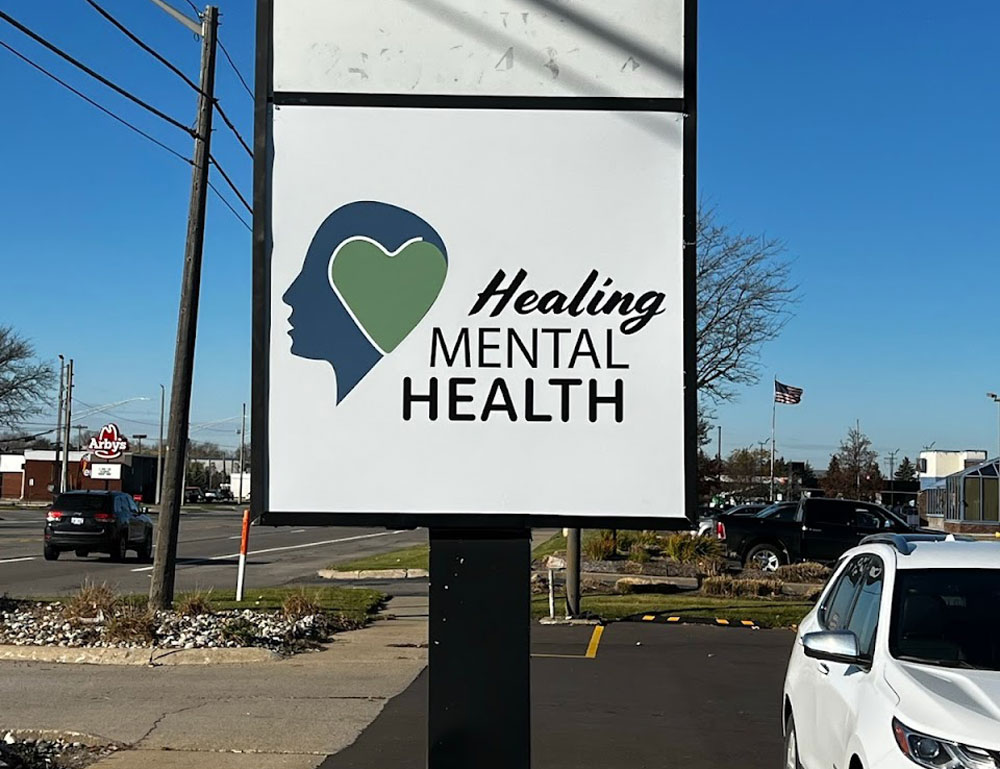 Empowering Mental Healthcare: Healing Mental Health Harnesses Media Shield's Innovative Solutions to Enhance Service Delivery and Patient Experience.
Healing Mental Health (HMH) is a preeminent mental healthcare provider situated Waterford Township, Michigan. Their commitment to delivering holistic and personalized mental healthcare services to their patients is unparalleled. To further augment their services and patient experience, they sought a strategic alliance with Media Shield. This tech-forward and innovative company provides all-in-one solutions and tools for business growth.

Before their association with Media Shield, HMH grappled with several issues:
HMH's appointment scheduling process was manual, which often turned out to be time-consuming and occasionally resulted in double bookings or missed appointments. The lack of a strong online presence made them less accessible to potential patients seeking mental health services. The increasing patient volumes made it challenging for HMH to manage individual patient histories and communicate effectively, marking an inefficiency in their customer relationship management. Lastly, they did not have an efficient system to gather, manage, and use patient feedback.
A Game-Changer in Mental Health Services, Elevating Healing Mental Health's Efficiency and Patient Experience.
Media Shield's expert team crafted and launched a user-friendly and informative website – https://healingmentalhealthnow.com/. This platform serves as the main conduit between HMH and their patients, offering comprehensive information about their services, their team, and their locations.
The implementation of the All-In-One Inbox system by Media Shield streamlined all patient communications into a single platform. The team also set up automated review requests. Patients receive an automatic request for feedback after each appointment, making HMH's review collection process more efficient and wide-ranging, leading to an uptick in patient engagement and satisfaction.
An easy-to-use online appointment booking system was created by Media Shield for HMH. This system also sends automated appointment reminders to patients, leading to a decrease in missed appointments and an overall increase in the efficiency of their operations.
The Social Planner by Media Shield allowed HMH to manage their social media accounts effectively, thereby enhancing their online visibility and engagement. Moreover, the integration of Media Shield's CRM solution brought in a new level of efficiency in managing patient histories and communications.
Media Shield's Account Success Managers Revolutionized Healing Mental Health with Exceptional Support and Innovative Solutions
The transformation would not have been possible without Media Shield's Account Success Managers. They played a pivotal role from the initial setup of HMH's Media Shield account and website development to integrating the appointment reminder system, CRM, Social Planner, and the All-In-One Inbox. They provided world-class support, ensuring the solutions were tailored to HMH's specific needs and continuously offering guidance throughout the transition process.
Post the implementation of Media Shield's solutions, HMH experienced an immense improvement in patient service and satisfaction. The automated, streamlined processes made it easy for patients to book appointments, leave reviews, and communicate with HMH. With an automated appointment system, All-In-One Inbox, and CRM, HMH's operational efficiency has seen a significant upward trend, allowing them to focus more on patient care. A new, comprehensive website and a consistent, engaging presence on social media enabled HMH to reach more potential patients, effectively raising awareness about their services and mental health.
Setting New Standards in Mental Healthcare: The Dynamic Partnership of Healing Mental Health and Media Shield Shaping the Future of Patient Care
The partnership between HMH and Media Shield underscores the influence of integrating digital solutions into healthcare practices. HMH is extremely pleased with the impact of Media Shield's solutions on their services and the support provided by the Account Success Managers. They anticipate a continued partnership, driving positive change in mental healthcare through their collective efforts.
Healing Mental Health's success is a testament to the fact that with the right tools and support like Media Shield provided, healthcare institutions can enhance their services, deliver an exceptional patient experience, and ultimately transform the lives of those they cater to.
See how Media Shield can level up your business
Appointment booking in 2 months
Improvements in capturing positive Google reviews
Called answered every month from website and Google listing
Media Shield Plan: Premium
Support Response Time:
Immediately
See how Media Shield can level up your business