Get a grip on your digital assets
All-in-one inbox​
Sync all your online accounts and have all your conversations from one single inbox.
Text like a human not like a bot
With Media Shield's 2-way text messaging tool, you will notice incredible customer engagement
Ads with impressions won't work,
ads with conversations do
Sync all your ads and social media platforms into one channel to manage all your business communications in one inbox.
Everything you need to
win your local market
Having a website is the easy part. The hard work comes in making sure that you are using it for what really matters – growing your business!
The best part? You don't have to do it all!
Sales
What's the point of having a lot of leads in your pipeline if you don't know what to do with them?

It's great to have a lot of leads in the pipeline, but if you don't manage them properly, it will eventually become a mess. 

Don't let this happen to you! Use our Deals Management System to ensure that all these potential customers can have their needs met as soon as possible and well accounted for!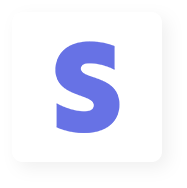 Accept payments from anywhere and never miss out on new customers again! Media Shield is the answer for businesses that need a worldwide presence.
Accept Debit and Credit cards online payment

Mobile Payments

PayPal

Easily integrate with your Stripe Account
If you're tired of having a limited income and want to take your business to the next level. This is the best solution for you!
You don't want to end up like most companies who have a lot of contacts in their CRM but have no idea what they should do next. Use our contact management system so that you can start getting new business from your list as soon as possible!
If you've been struggling to attract new customers and retain your current ones—it's time for a strategic shift in customer experience.
All your conversations
in one inbox
Sync all your inboxes to Media Shield and control all your business communications in one inbox where you can quickly reply, accept payments, schedule appointments, and do much more with the software through a couple of clicks or on your Media Shield mobile app. Our services expand beyond one form of automation.
Workflows Automation
Streamline your processes and keep your tasks on track with powerful automated workflows.
Deal Management
Control all your potential deals, and easily track and manage all deals for increased sales.
Build meaningful client relationships with an advanced but yet easy CRM
Every service you need from lead management to sales strategies, our software provides an easy-to-use method for organizing all your customer data in one place.
Unlimited Users/ Products
Keep the operational focus away from the pay-per-use subscription model and focus on cost-effective delivery of value. Get everything unlimited with Media Shield. You can cover your entire branches of your business whether it be a restaurant, a marketing agency or non-profit organization, Media Shield got you covered.
Team Management
Work more efficiently by using a single platform to manage all your projects and tasks and easily track and coordinate them.
Operating business the right way
A software seamlessly integrated with more than 1,000 powerful and daily used apps
Media Shield replaces a bunch of your essential apps.
See how our fixed priced all-in-one platform compares to purchasing multiple subscriptions.
CRM & Workflow Automation
Reviews & Reputation Management
Media Shield
Easy tools and solutions for all of your digital marketing needs
We bring everything you need to solve your digital marketing problems in one place.
Trusted by industry leaders with incredible companies…
Schedule your 20-min demo call to walk you through the entire system.